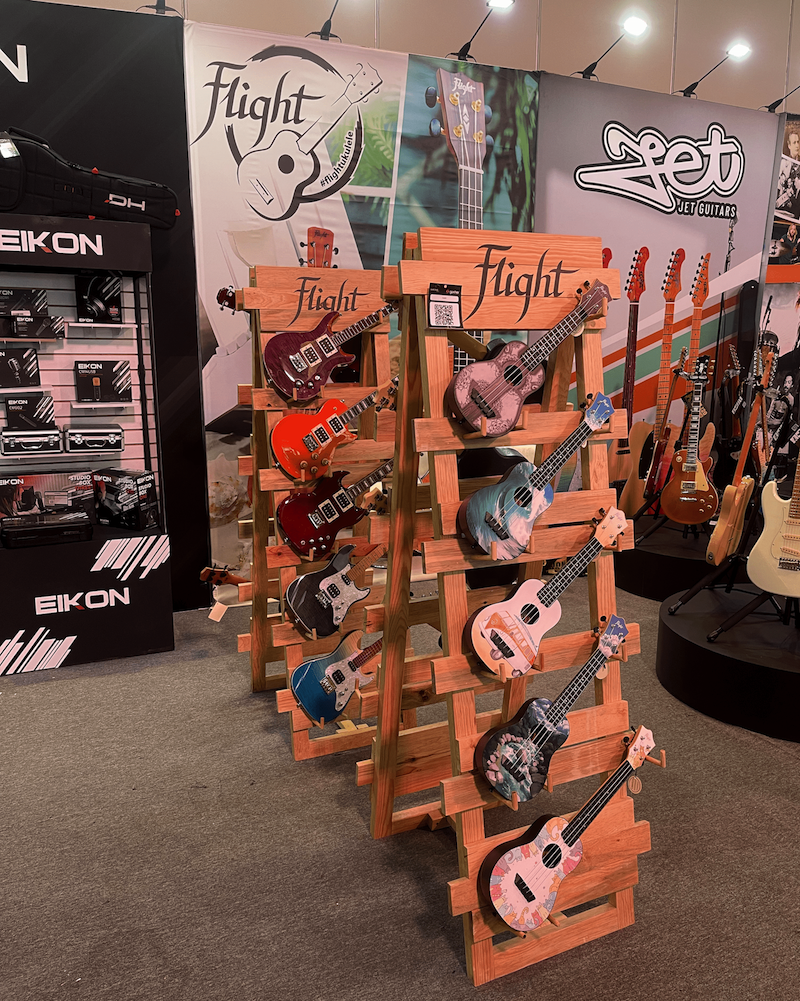 Flight at Soundcheck Xpo 2023!
🎶 Soundcheck Xpo 2023 🎶
Flight was thrilled to participate in one of the largest music conventions in Mexico, Soundcheck Xpo 2023. The event was a hub for music enthusiasts and industry experts, and we had a fantastic time meeting Flighters and showcasing our range of ukuleles.
Among our ukuleles, our Solid Body Electric Ukuleles stole the show! Audiences were mesmerized by their beautiful sound and stunning designs. We received numerous compliments and appreciation from music experts from all around Mexico, which was incredibly gratifying.
Being a part of this amazing event was truly an honor, and we were delighted to learn more about the latest trends and innovations in the music and entertainment industry. We had a great time connecting with like-minded individuals and spreading our passion for music. It was an experience we'll cherish forever.
We're already looking forward to next year's Soundcheck Xpo and are excited to participate again. 💫