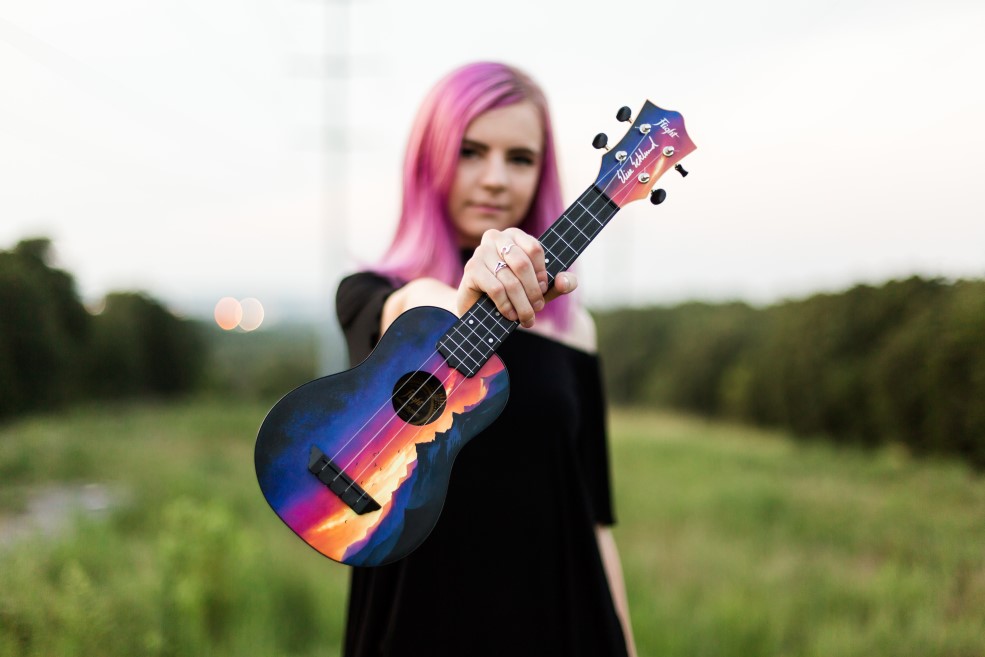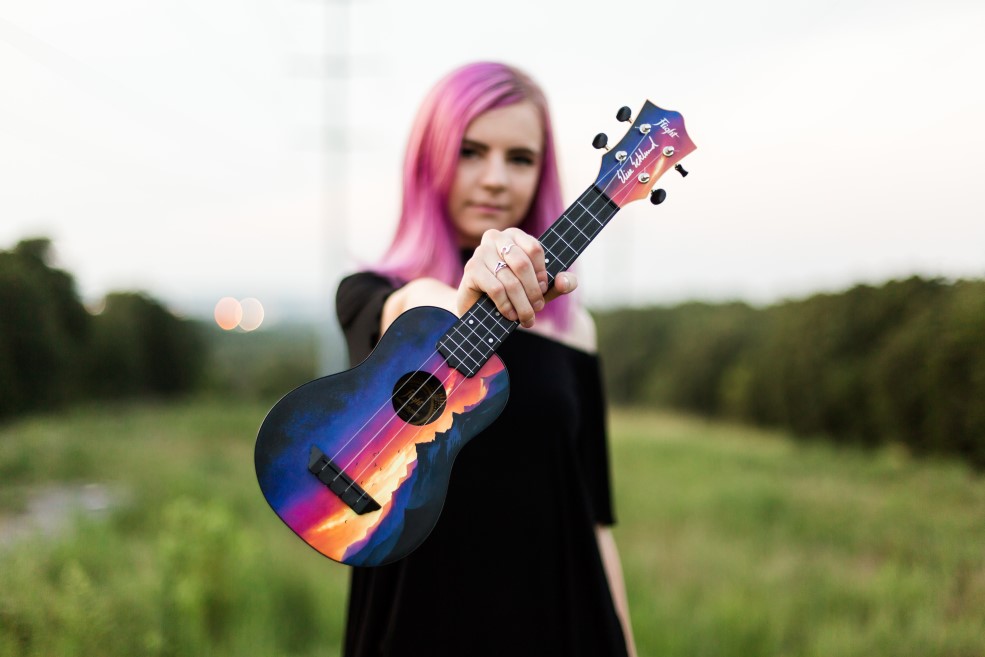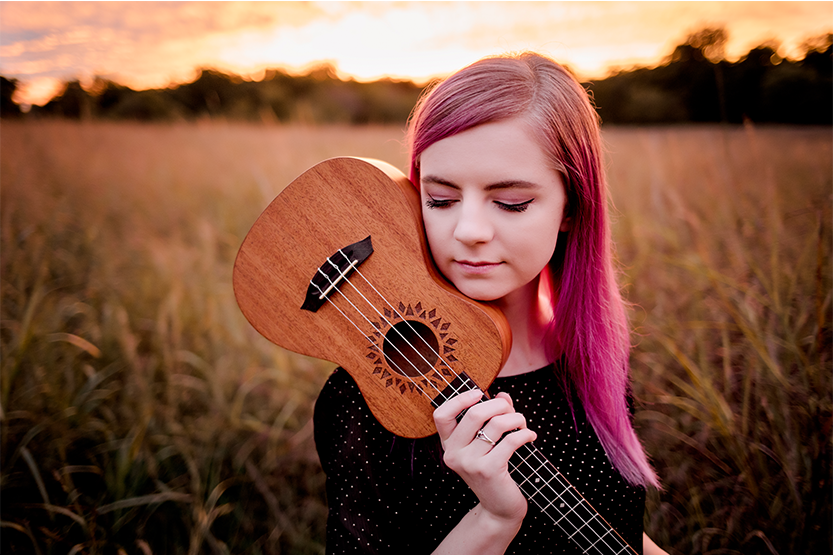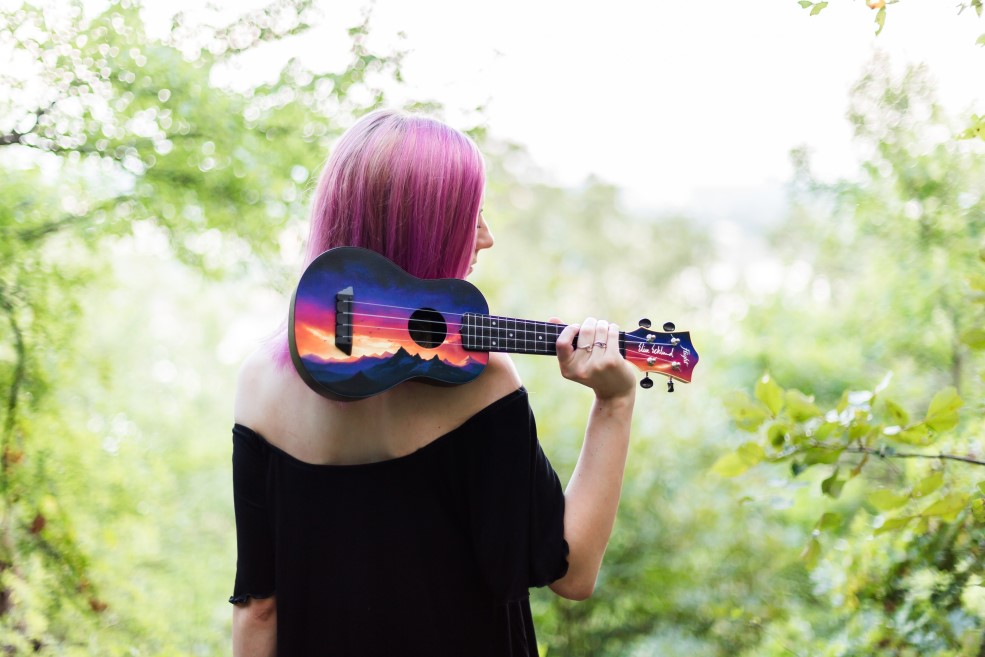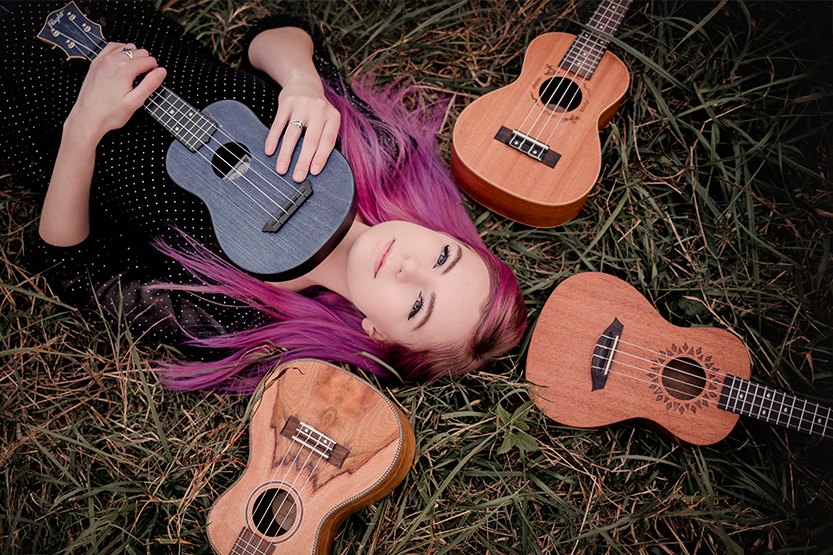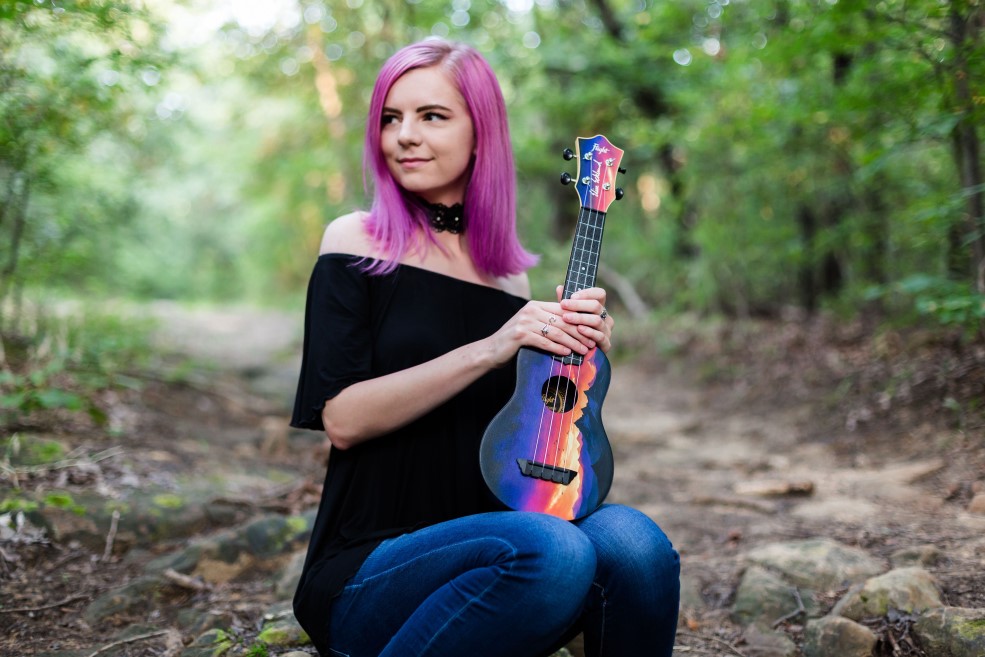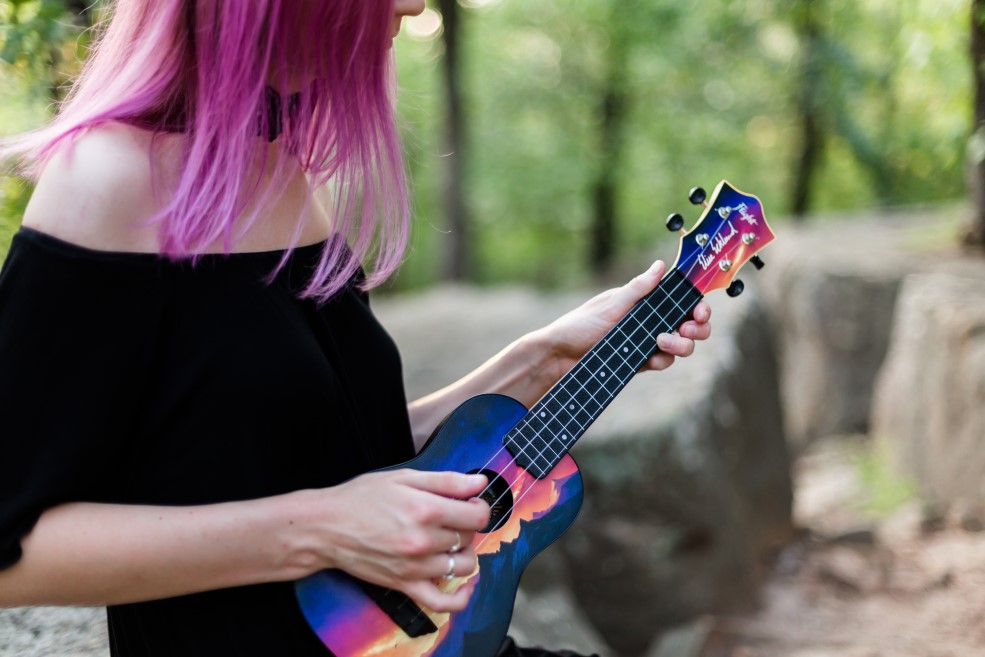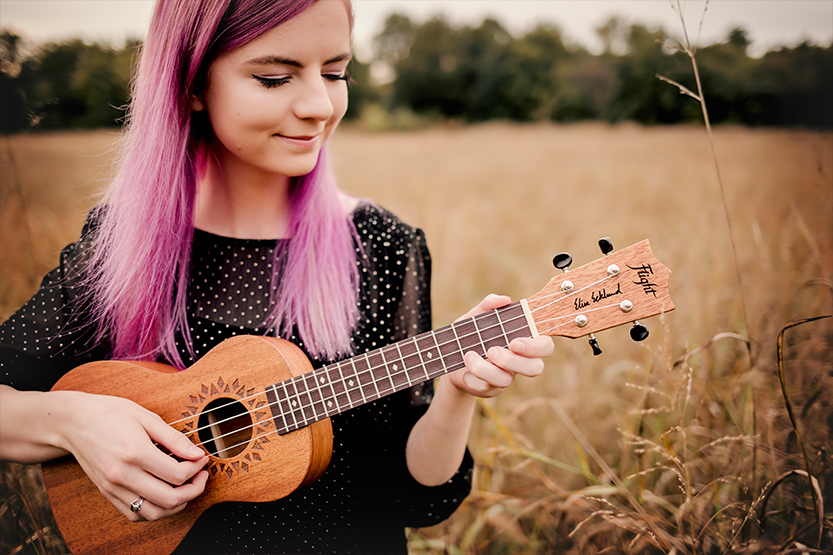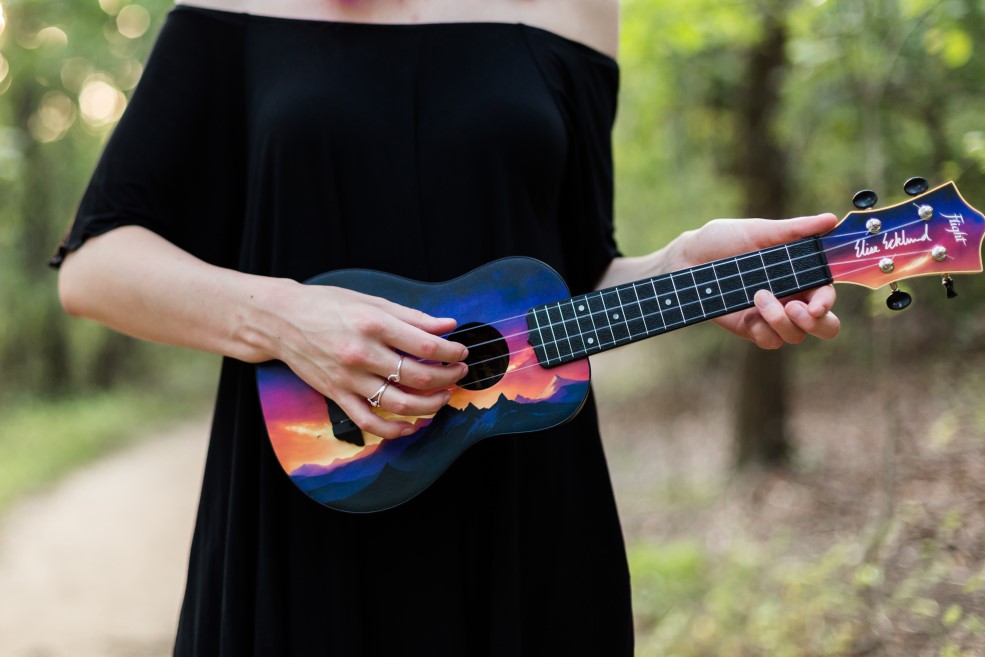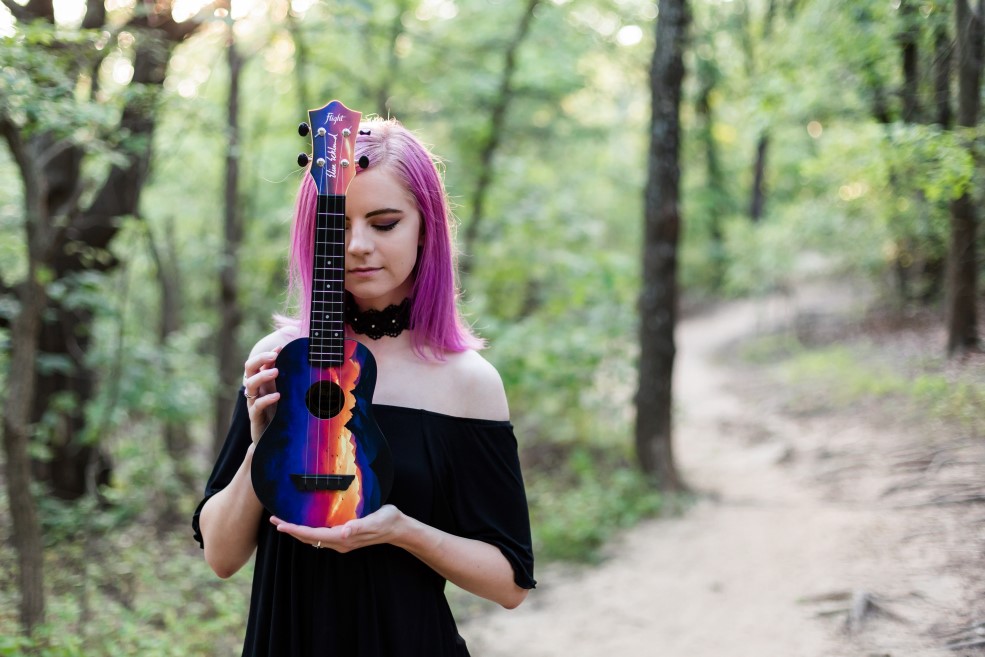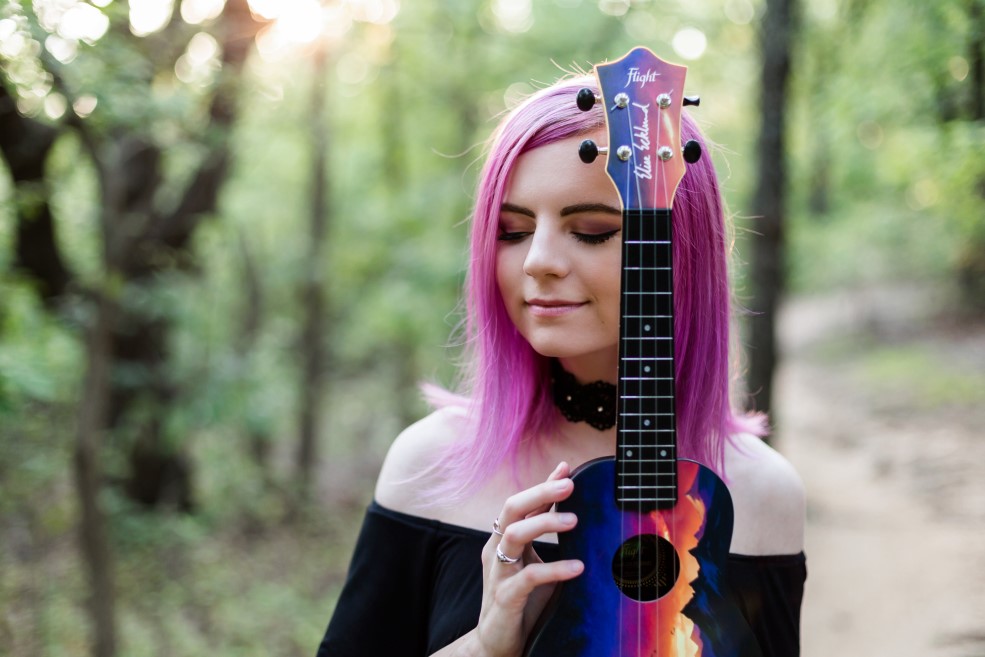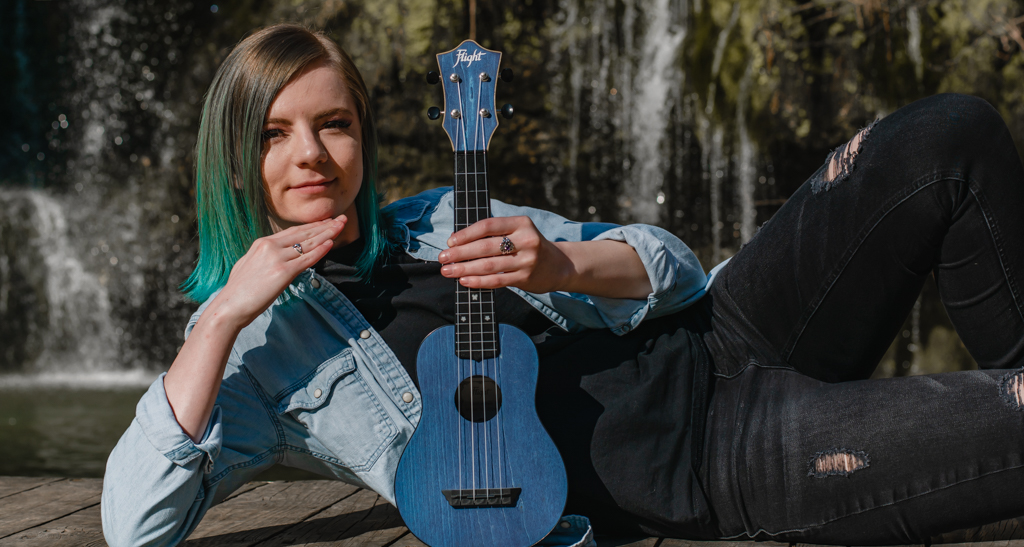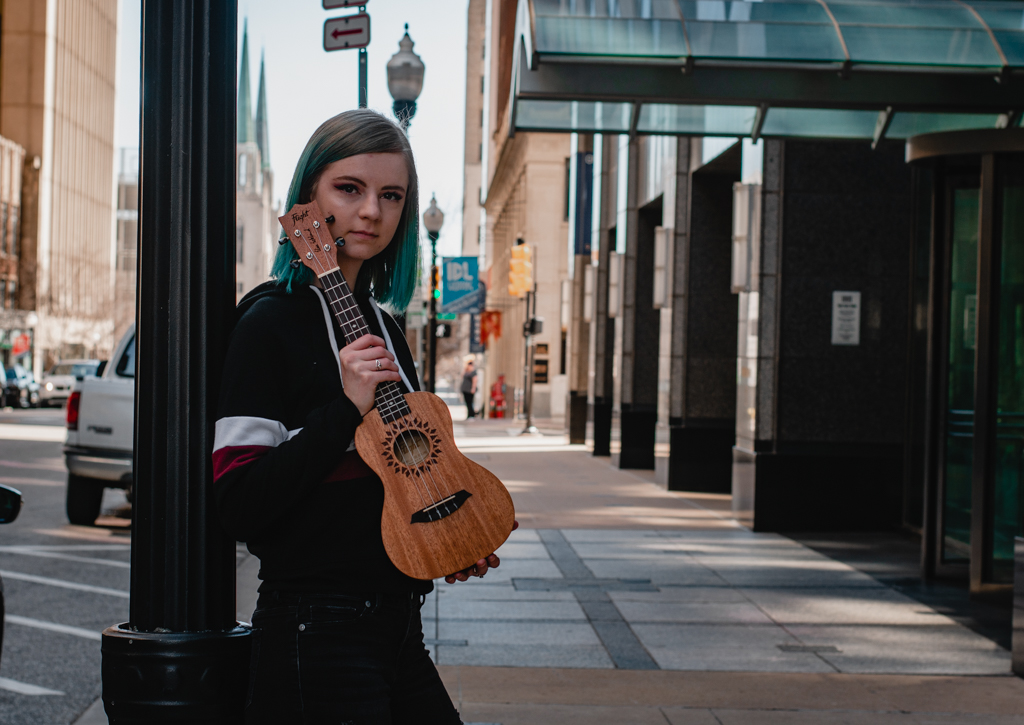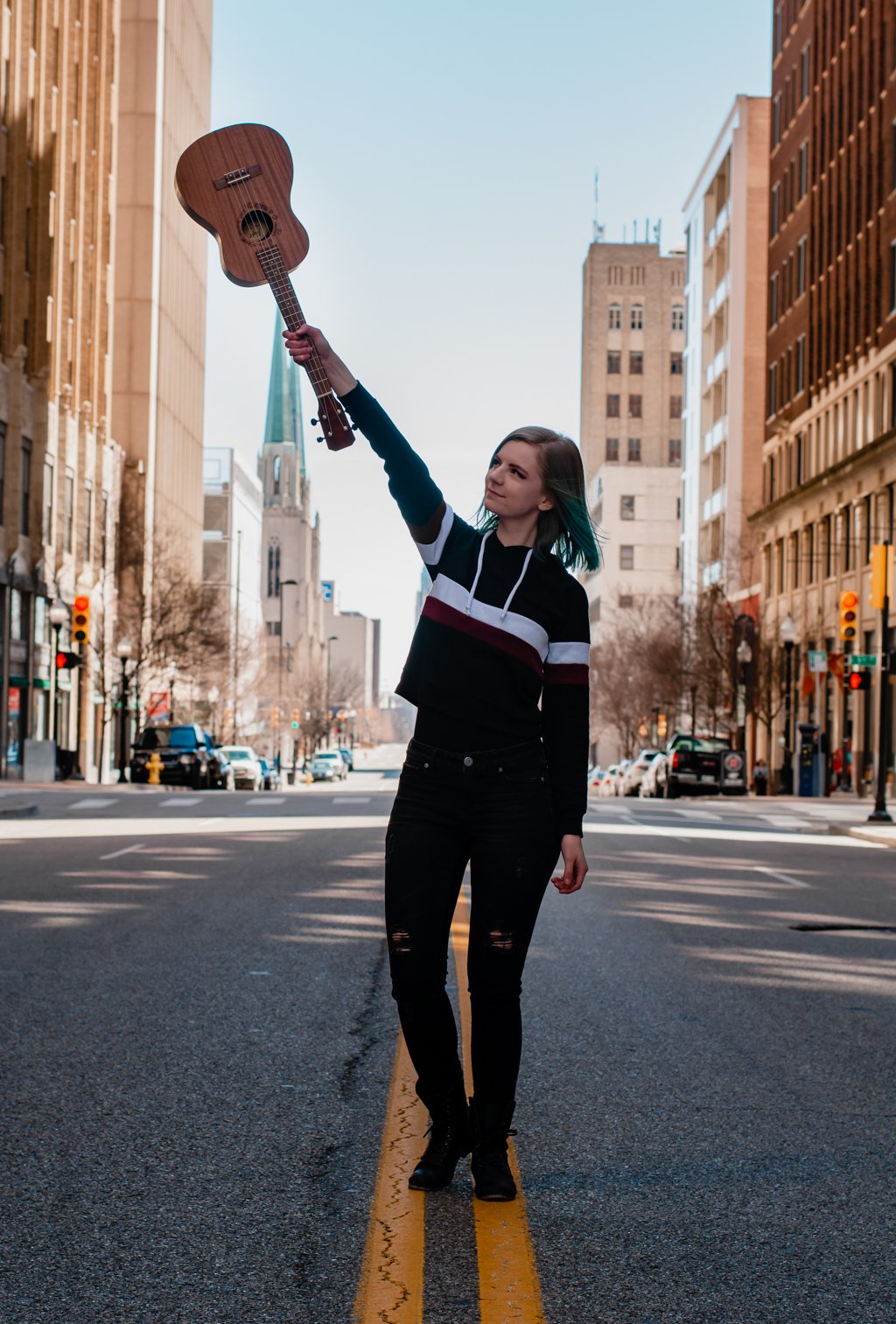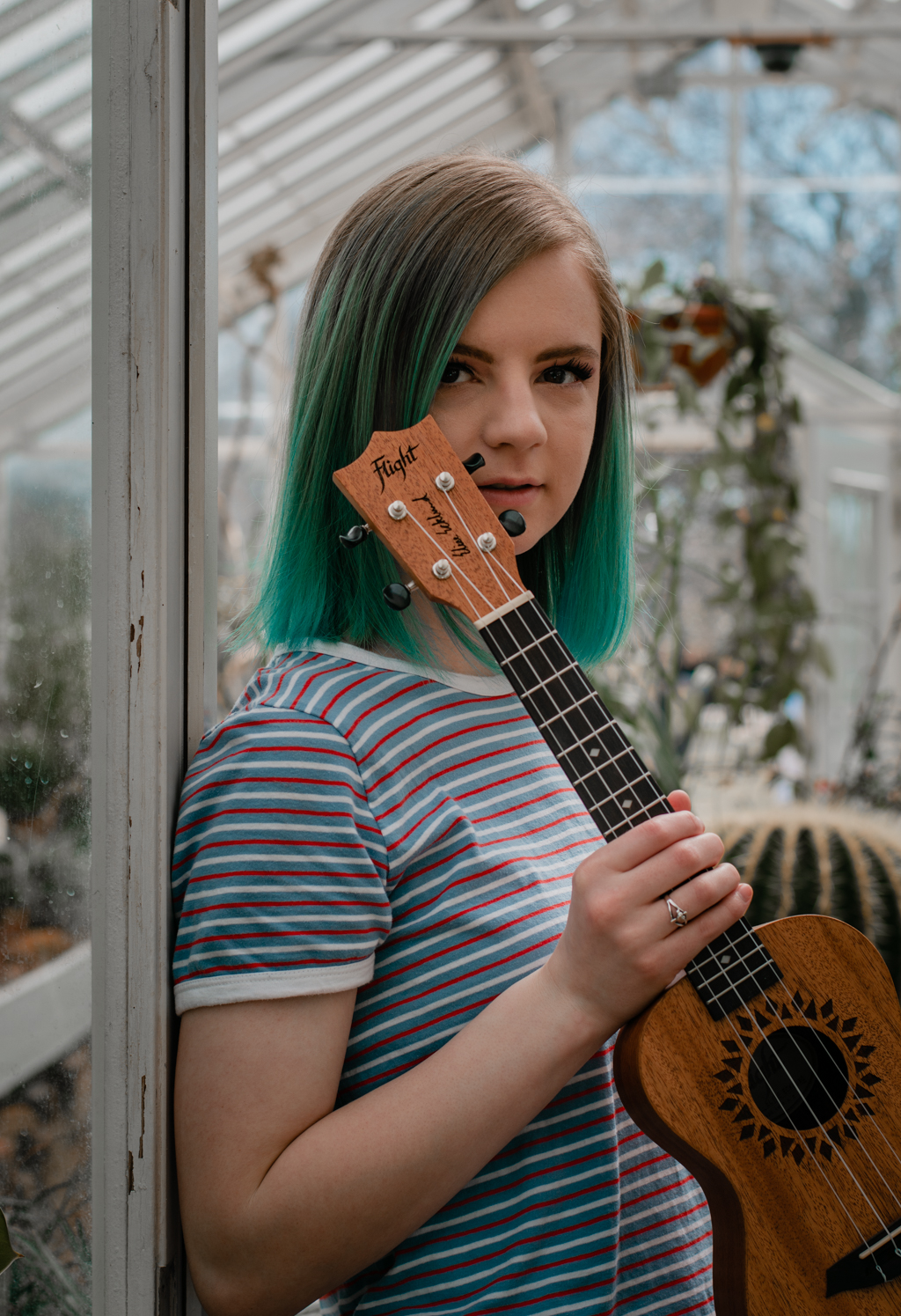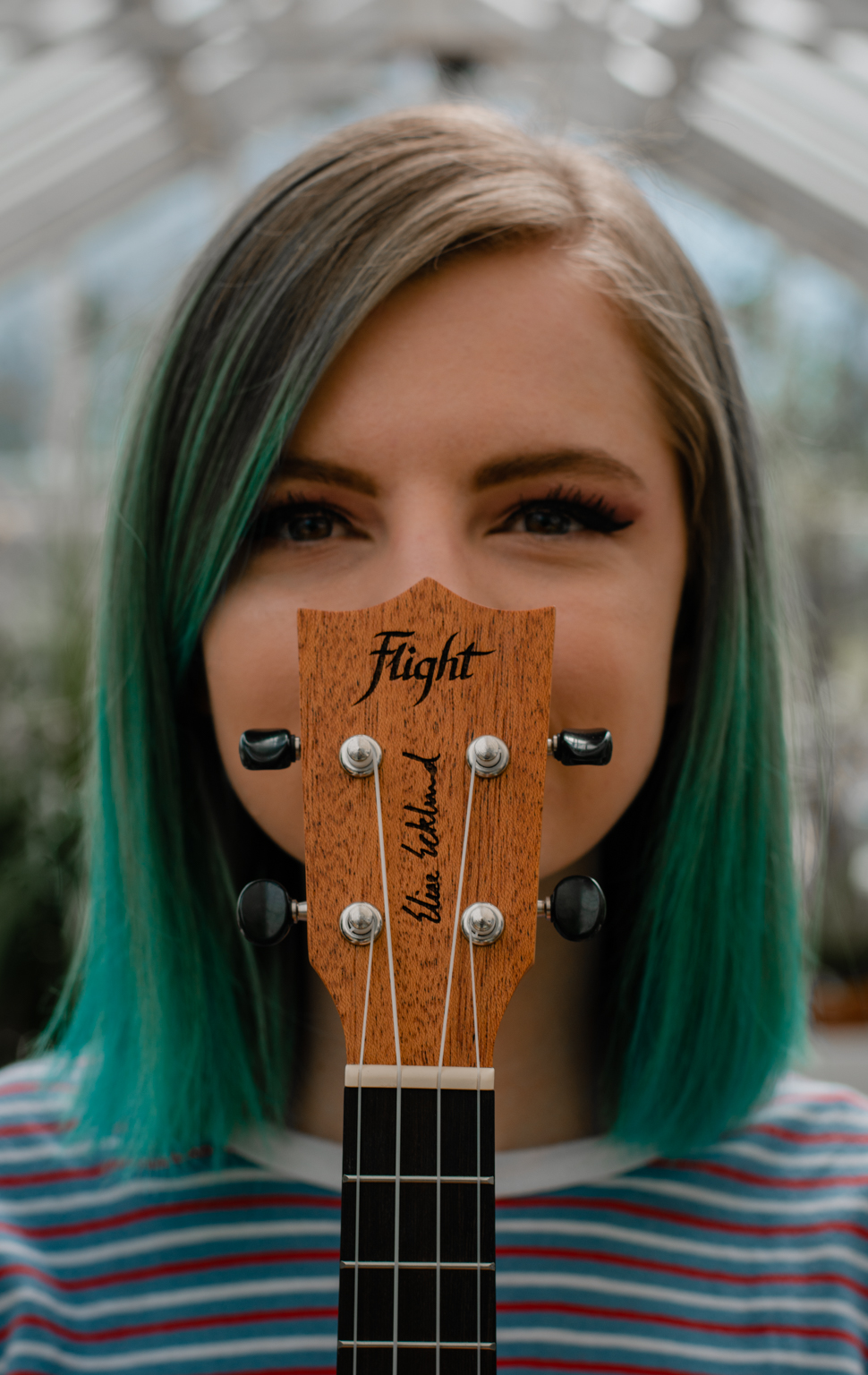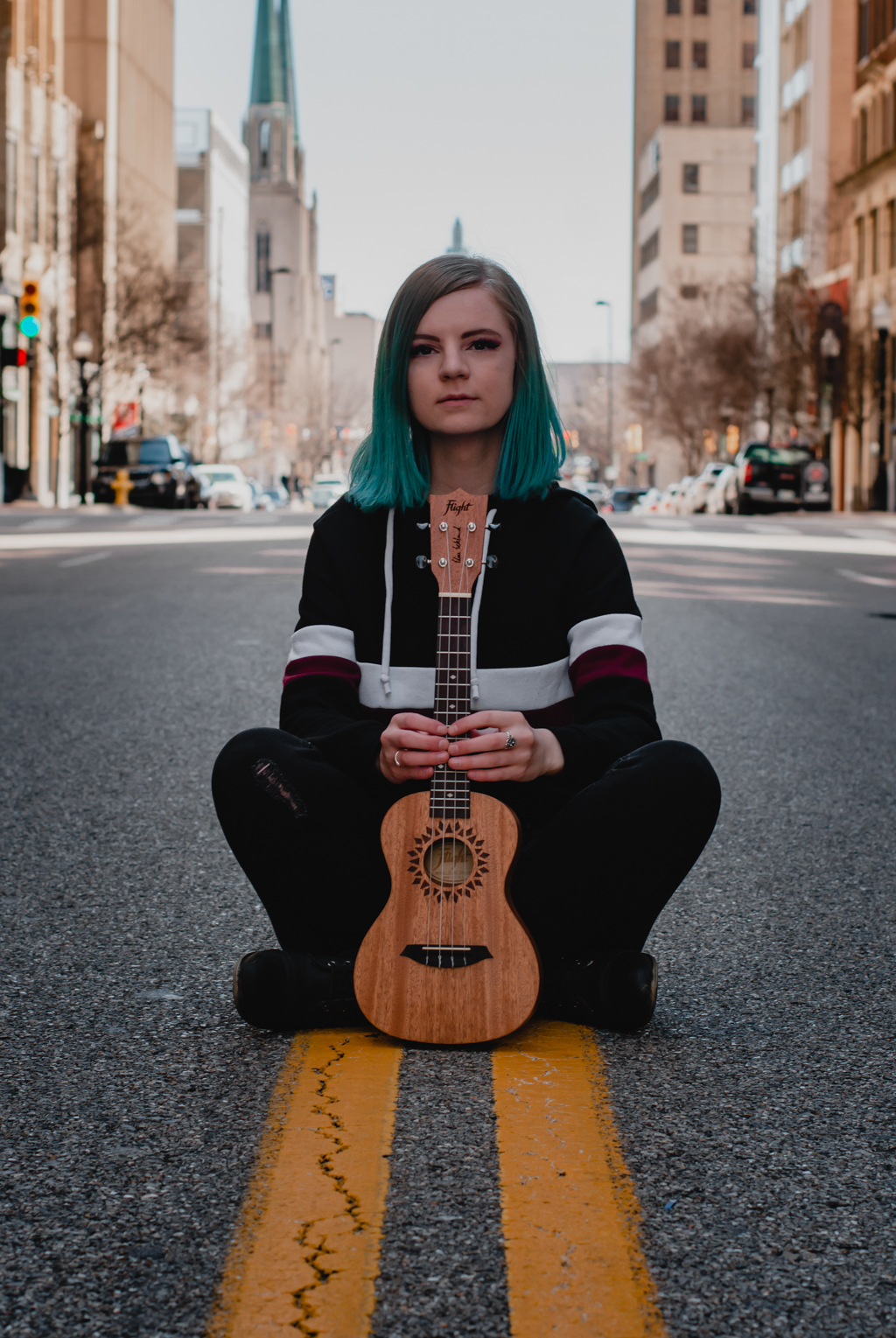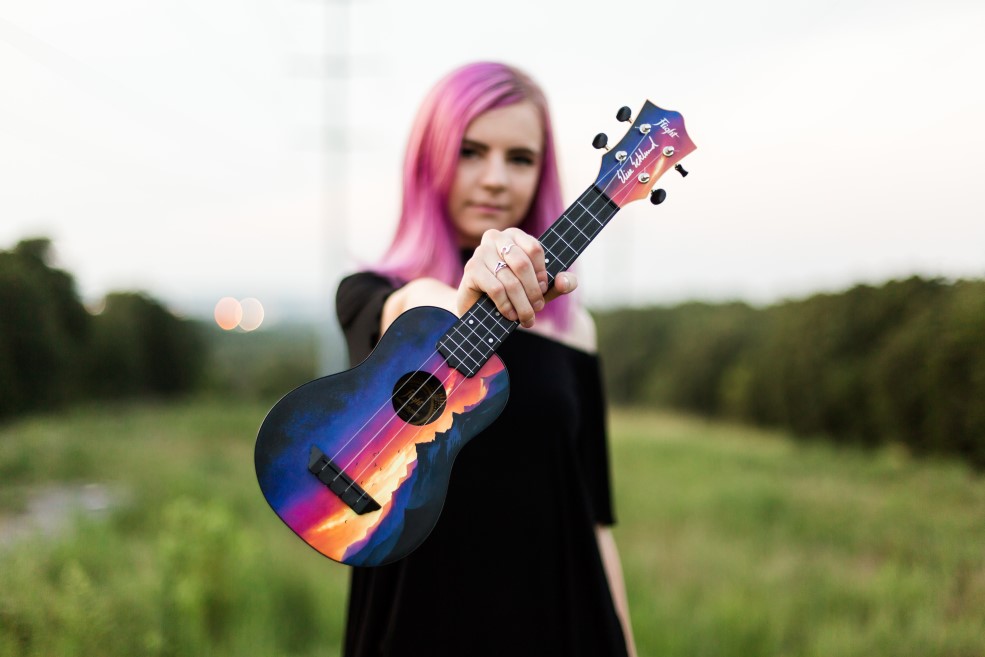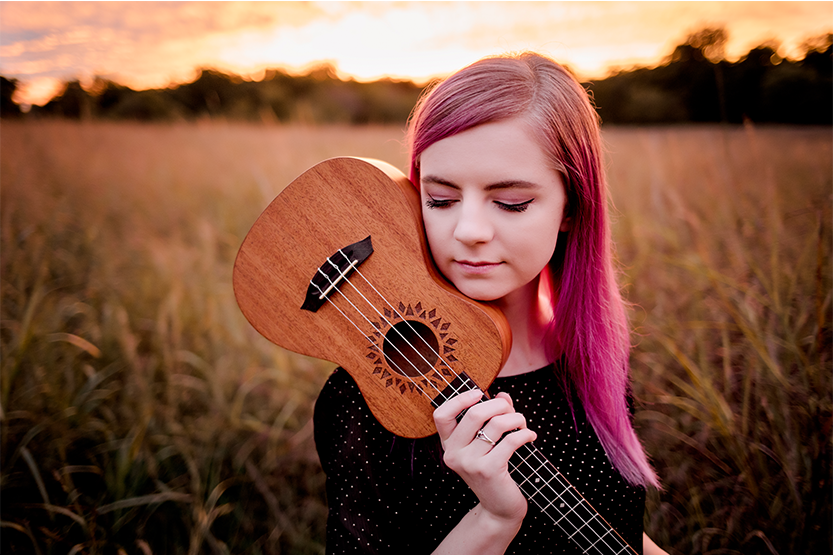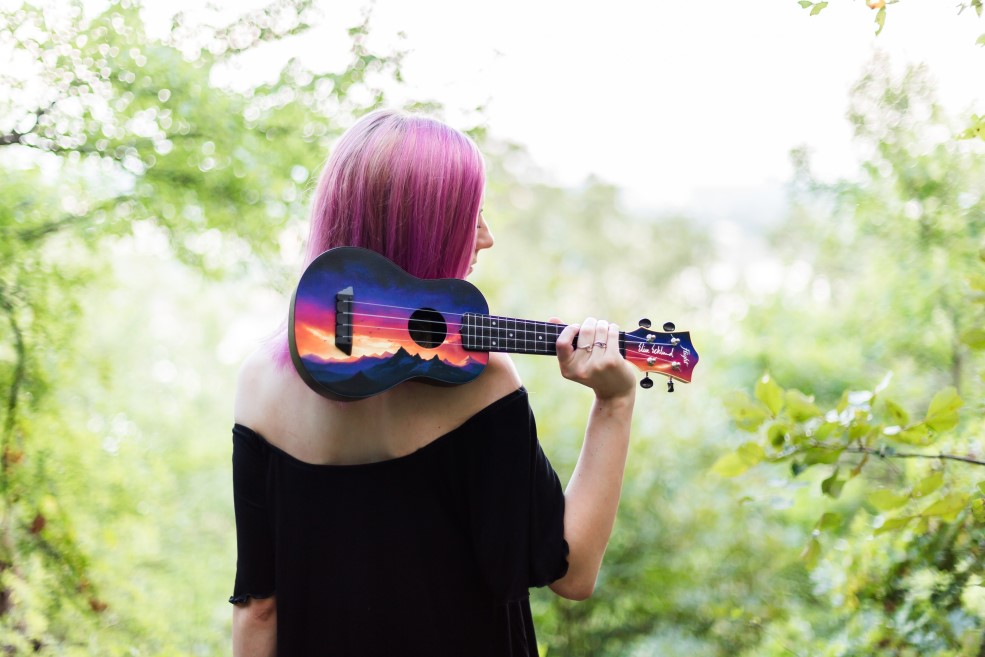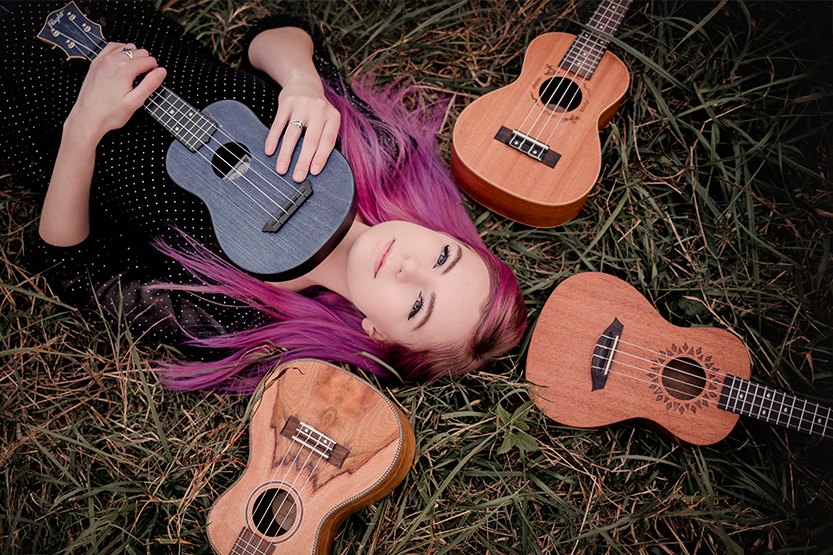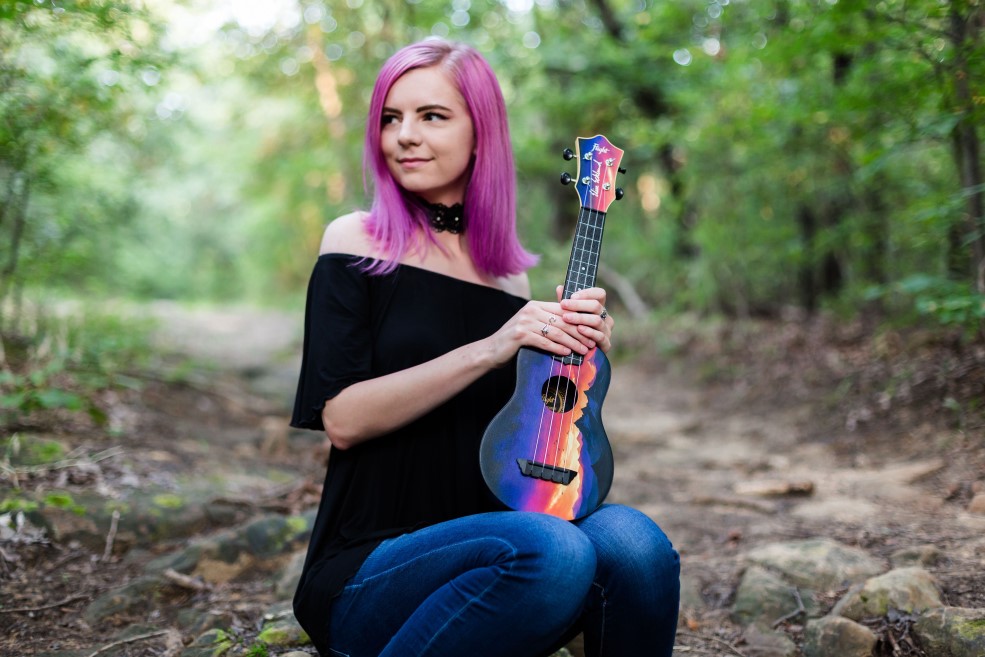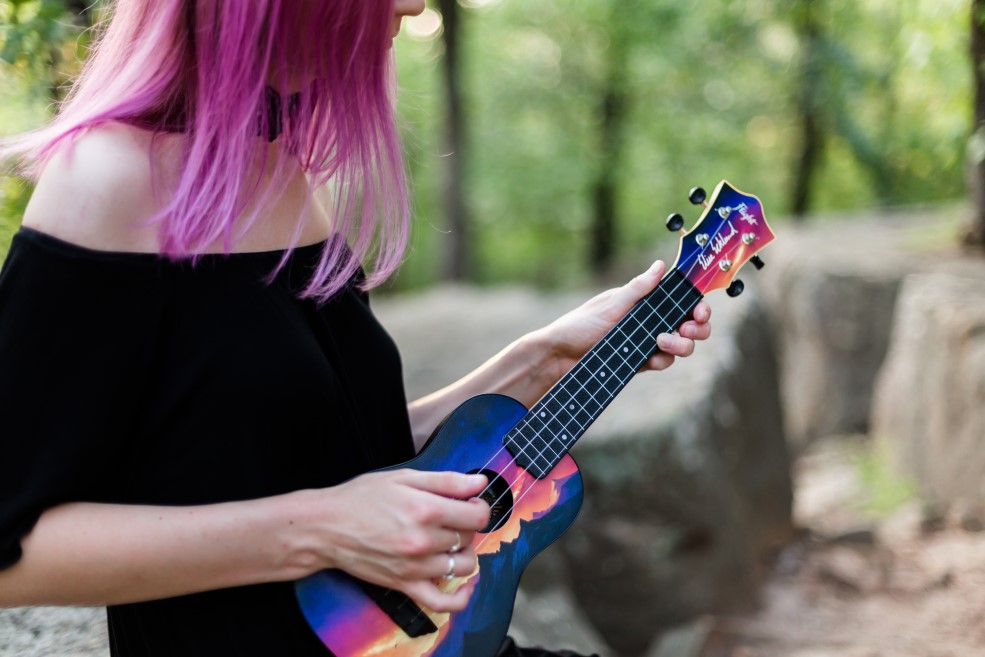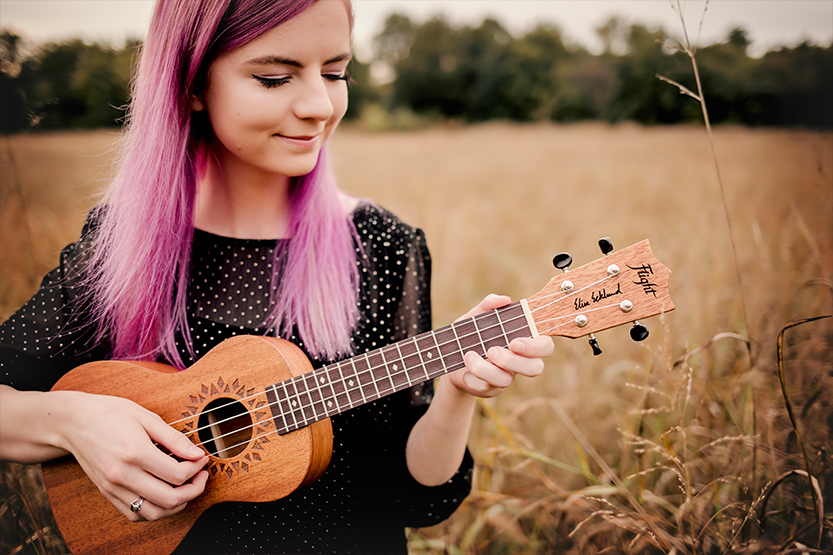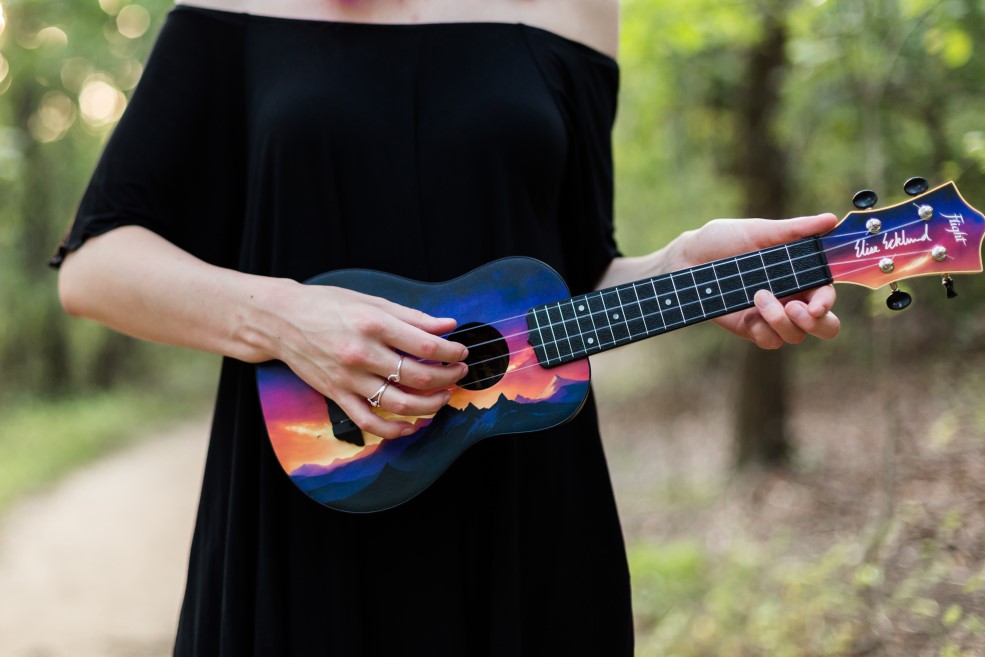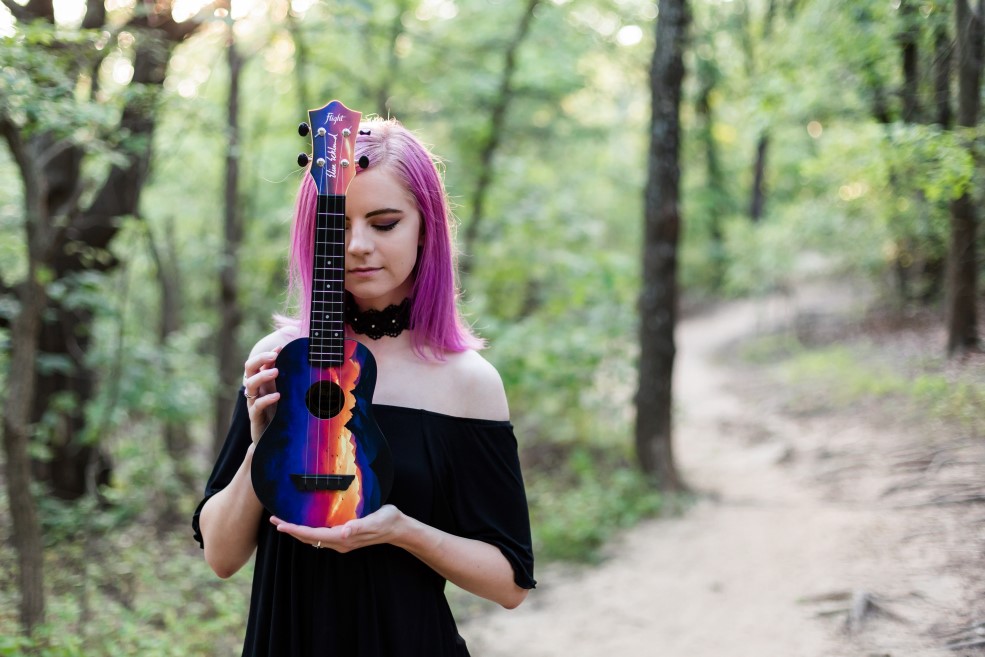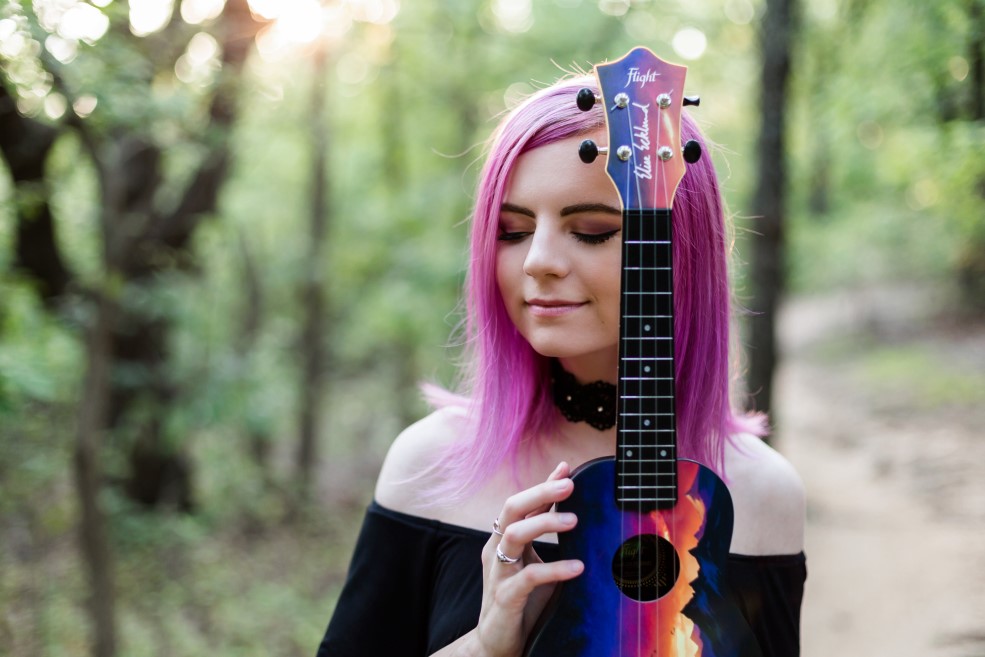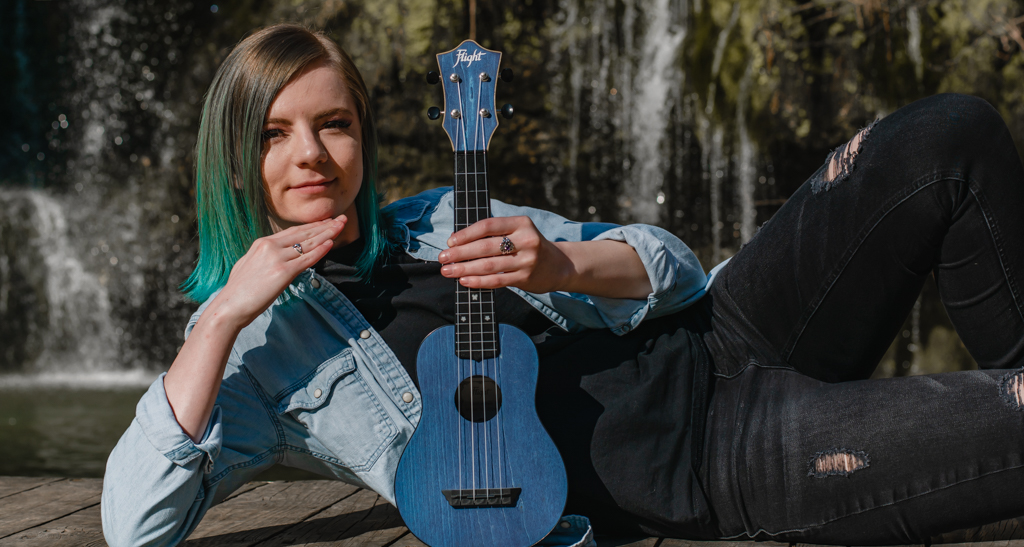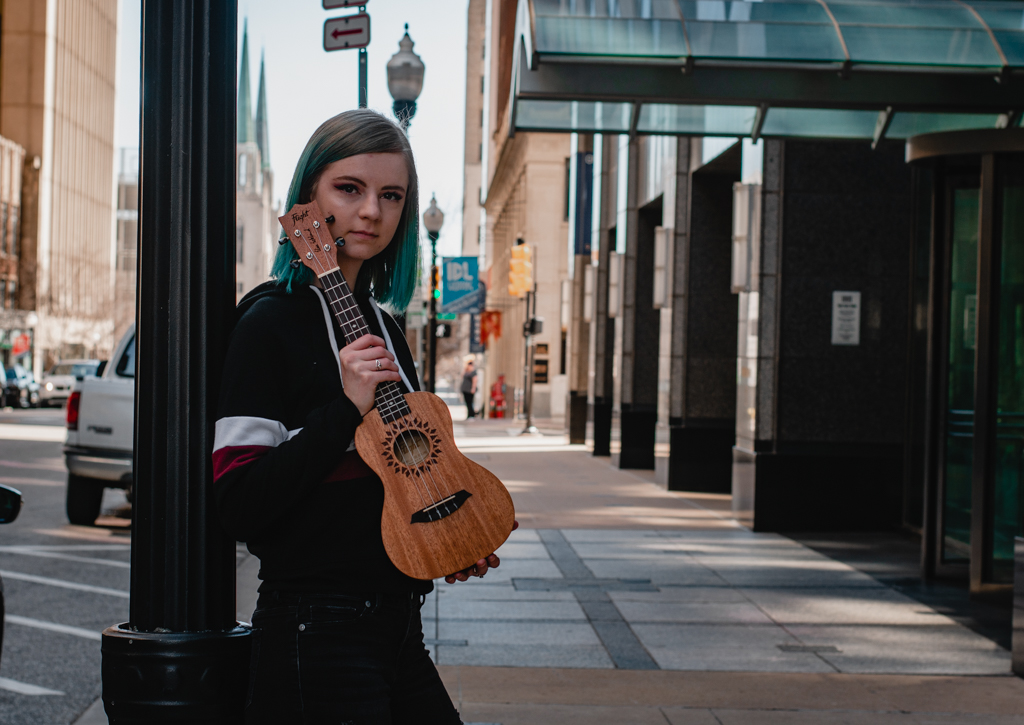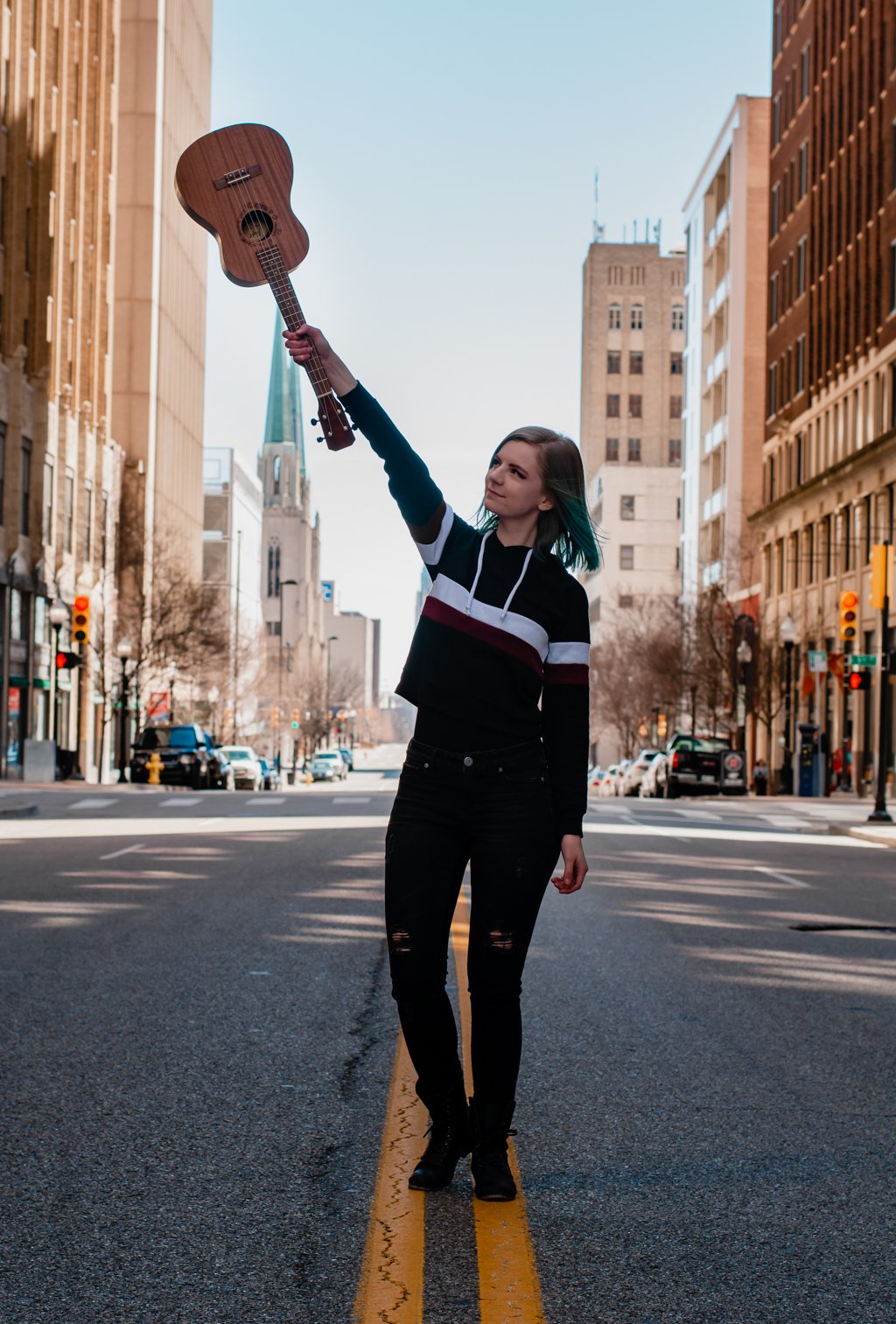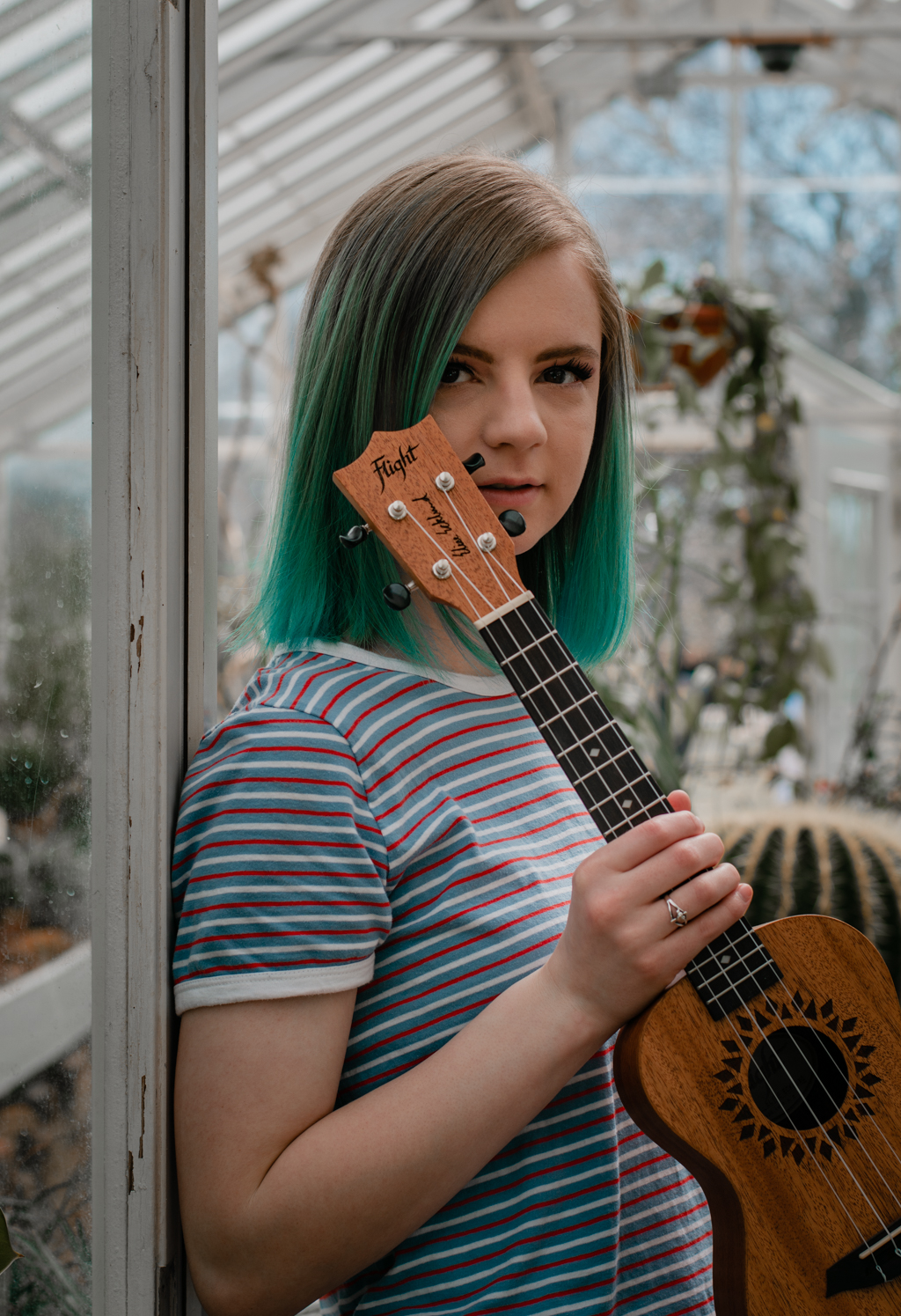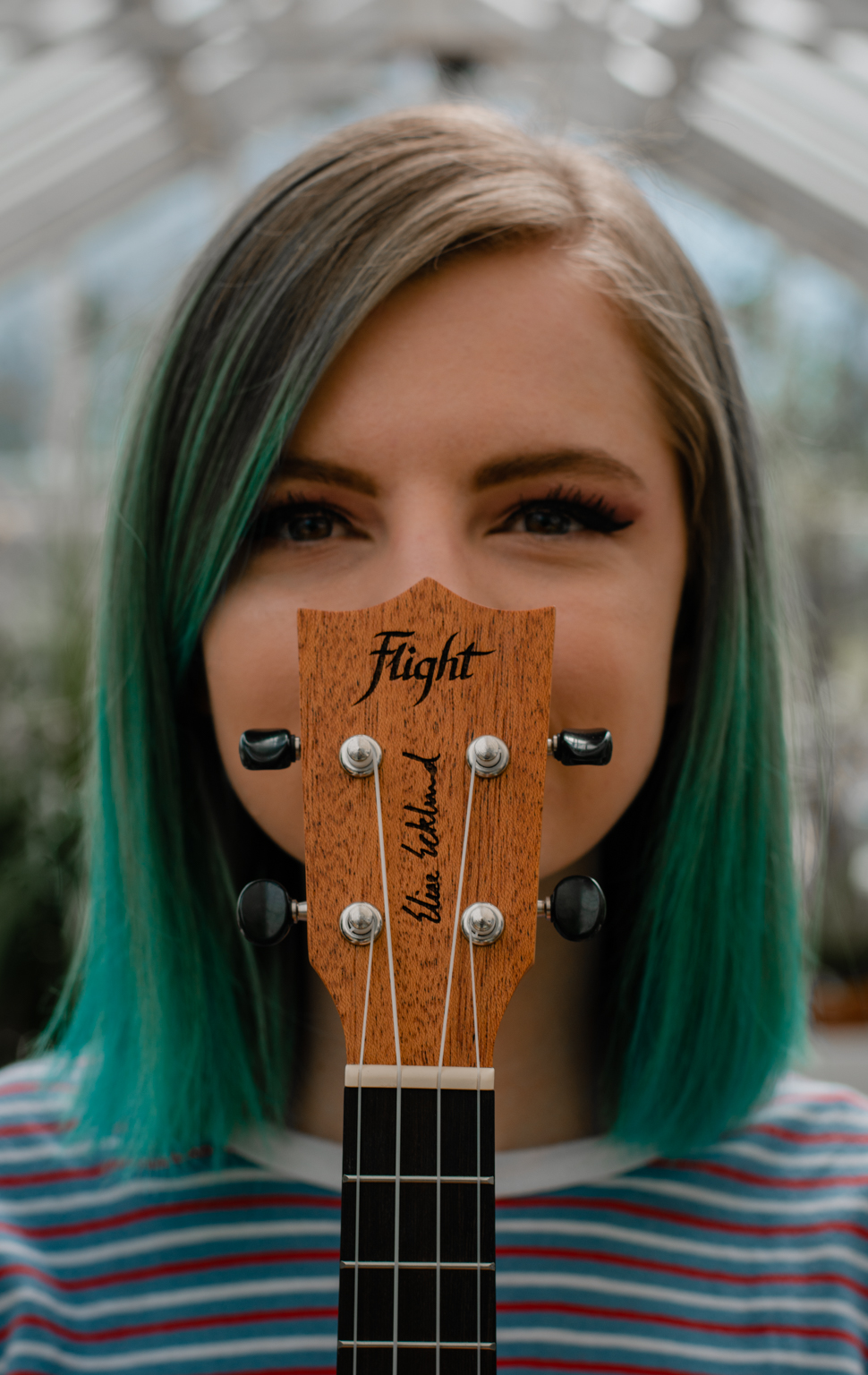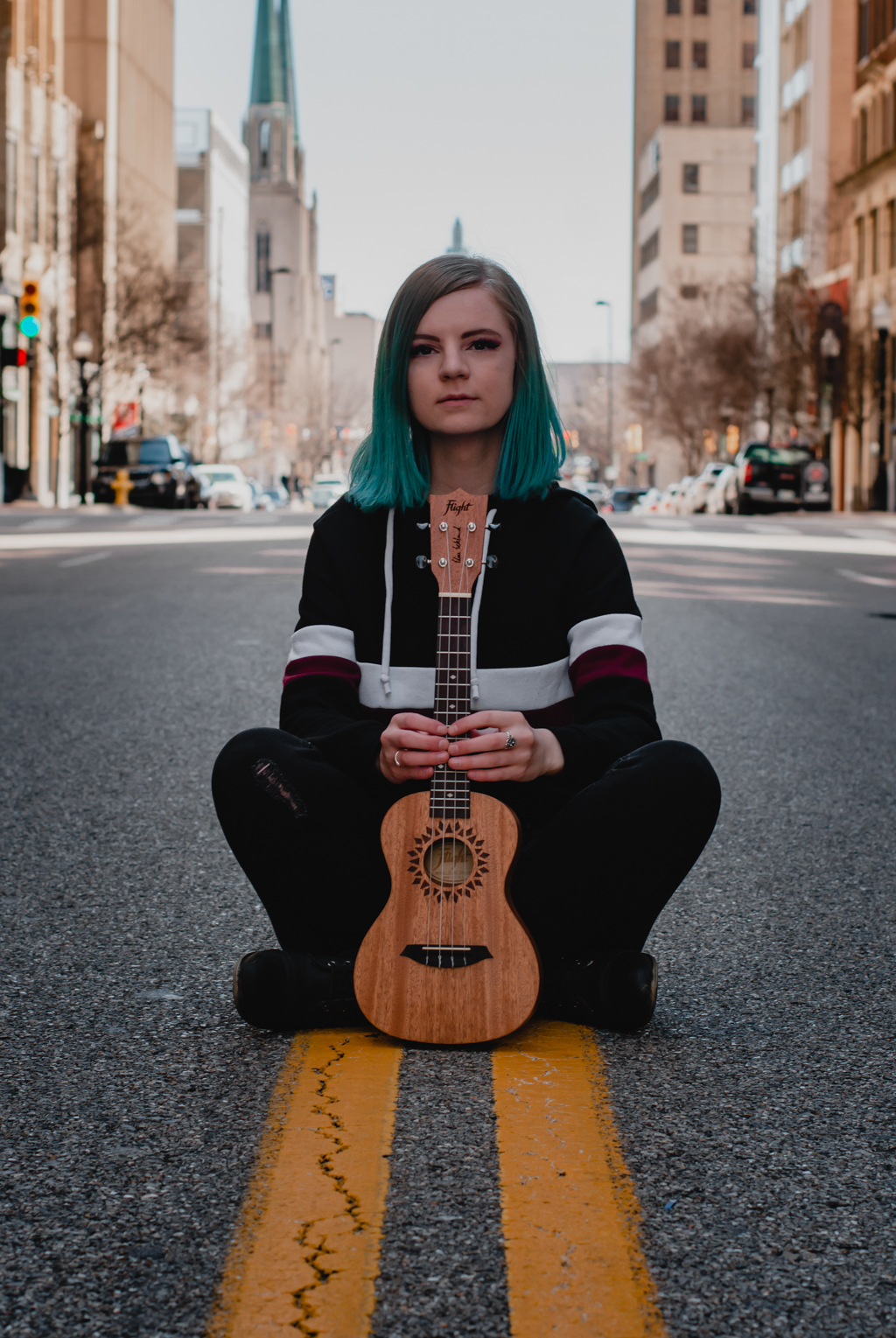 Oklahoma, the Sooner state, is home to one of the most charming ukulele bloggers of all time – Elise Ecklund.   We noticed her fun and inspiring music-related videos, and reached out to her in August 2017.  From the start, our relationship was so natural and her videos were so witty and funny that we couldn't help but become fans of Elise, too.
Elise calls her ukuleles "her babies," and she has added a number of Flight ukuleles to her "family" over the past years.  The first Flight ukulele that Elise "adopted" was the Mahogany DUC323, followed by the Dark Blue TUS35 Travel ukulele, and then the Mango DUC450.  Our collaboration was so positive that by August 2018 we were ready to take it to the next level, and decided to release an Elise Ecklund Signature Ukulele (you can read the full story 
here
). This was the first model in our Artist Signature series and we are very proud about how it turned out!
In 2019, we continued to expand our collaboration with Elise.  First, we released a second Elise Ecklund signature ukulele, TUS-EE SUNSET, which was followed later in the year with a matching signature strap and capo. In December we arranged to offer the Elise Ecklund Sunset Ukulele Bundle, which includes the EE-Sunset Ukulele, a Signature strap and capo, and then adds a Flight tuner and the Elise Ecklund Songbook (published by Hal Leonard) to the package.
We toured twice with Elise in 2019.  In April, we traveled with Elise and her older sister Eden to Mexico, where they performed at Soundcheck Mexico. Later in the year, we featured Elise on a November European tour with sixteen events spanning nine countries. Many fans came to the events, and it was heartwarming to see their excitement to meet Elise.
We are extremely pleased with our collaboration with Elise Ecklund  and we can't wait to see what the future holds for us!